In the CFTTR, students support good humour and always help each others. Between the classes, students meet in the CRAIE, the Master's common room so they can exchange, rest or prepare the next happenings.
Integration
At each start of the university year, an event is organised so that the Master's degree students begin the year with a good time. This year, students met around a treasure hunt in Rennes. They could get to know each other as well as the city.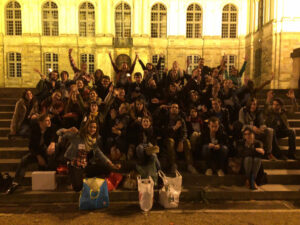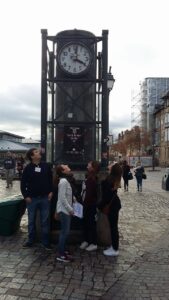 Associational activities
Rennes 2 university associational life is very rich. There are a great number of cultural, humanitarian, sports and militant associations. Gigs, exhibitions, forums and festivals are organised throughout the year.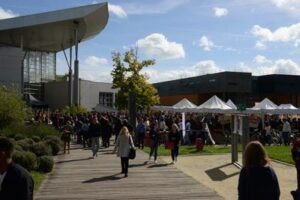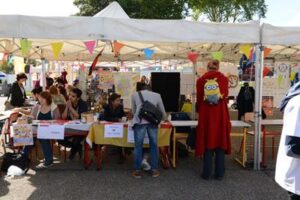 Paper Plate Awards
This is a tradition: each year at the end of the classes, students give and receive the Paper Plate Awards. These awards reward with humour the students' qualities and skills.
In 2015 and 2016, even the teachers had their Paper Plates!
Tradutech (Viewed by students)
In addition to the professionalising aspect of Tradutech, these intensive working weeks always leave a lasting impression to students because they are time-sharing, good humor and sharing weeks, times for students to meet from breakfast to dinner (and even some days until the end of the night…) sometimes being delivered pizza or sushi directly at the University.
At the end of the week, students and teachers meet for a little party inside the University to share a nice and friendly moment and to discuss about the hard work of the week. This party is organized by the students that manage the allocated budget and go shopping.